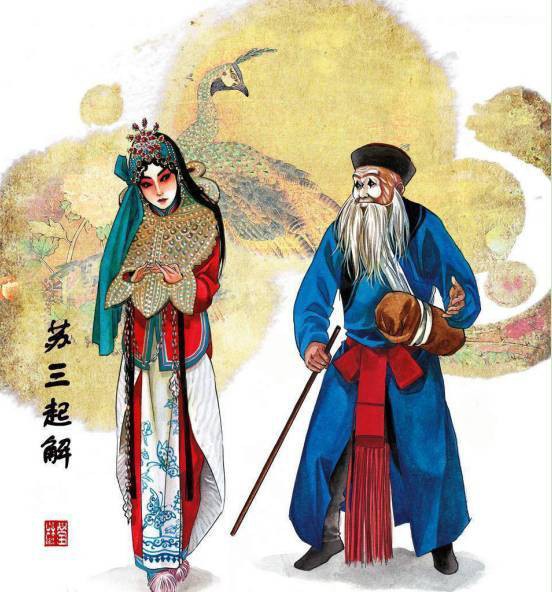 编译:梓菁 宫羽
《苏三起解》
是京剧流传最广的经典剧目之一,四大名旦梅尚程荀都演过,各有特色。讲述洪洞县的解差崇公道提解女犯苏三赴太原复审,途中苏三诉说遭遇和冤情,崇加以劝慰。该戏几乎涵盖了二黄西皮各种板式唱腔,为青衣入门戏,其中流水唱段
"
苏三离了洪洞县
"
可谓家喻户晓,并被翻译成多种文字演唱。
Susan was miserably put in jail.
She would need help from kind-hearted people like Chong Gongdao and good luck to prove her innocence, and to get reunion with her beloved.
This Mei style classic play is among the most frequently performed by various types of Chinese opera.
Its fast-tempo "running water" aria is also a household song.
(西皮流水)
苏三离了洪洞县,
将身来在大街前。
Me Su San is leaving the County Hong Tong  and
walking in the public place.
未曾开言我心内惨,
过往的君子听我言:
My heart is full of sorrow and I have a favor to ask:
哪一位去往南京转,
与我那三郎把信传,
Whoever is going to Nanjing, could you please deliver my message to Mr. Wang, my dear lover?
言说苏三把命断,            
来生变犬马我当报还!
Just tell him that I am going to die, and I wish I could be some animal in my next life to pay back his kindness.